The new and improved 2020 Expedition is now available.
Review and Photos by: Luc Mehl
Based on its name alone, I assumed that the Expedition was the right Alpacka packraft for me. Like most packrafters, I started as a backpacker, not a boater, and my principal use for a packraft was to extend my hiking trips. For several years I used my packraft to cross and float Class I and II rivers, with no intention of going through rapids. But under (Alaska's legendary adventurer) Roman Dial's tutelage, I discovered the joy of navigating technical water, and how capable packrafts are in Class III and IV rivers. I'm now seeking the best of both worlds… rivers with technical water in the middle of remote traverses. If you are looking for a one-packraft-does all, the new 2020 Expedition is it.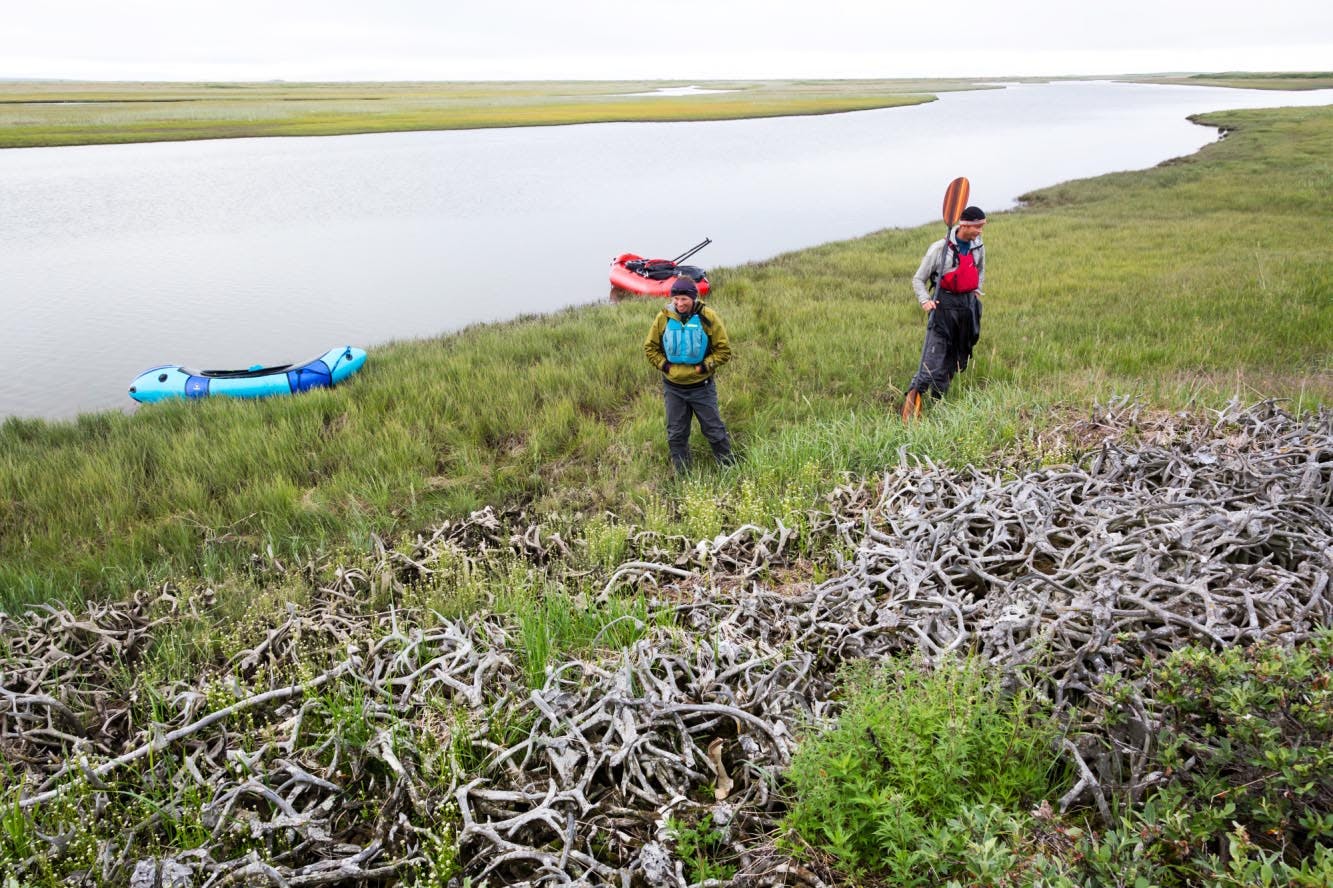 More playful and responsive the the Classic.
I'm not a sensitive enough boater to understand how Alpacka's various hull designs function differently, but I immediately noticed that the Expedition was more playful and responsive than the Classic and even the whitewater-series Gnarwhal. Somehow the Expedition responds more quickly to my paddle strokes.
This is hard to put into words… my hardest run this summer featured a sustained section of Class IV rapids at high water, a canyon section with no eddies to speak of. Despite being at the limit of my skill set, and beyond my comfort level, the 2020 Expedition responded so well to paddle placement that I had a huge grin on my face.
One stroke in particular is seared into my memory. I avoided a nasty little hole by plunging the paddle blade into a lateral wave on the far side of the hole, and the Expedition sucked right up to the paddle, skimming over the hole. Above all, I was thrilled with the boat's response but didn't have much time to celebrate… we soon missed a mandatory portage trail and ended up scrambling on a steep canyon wall. My smile persisted through the ascent, pleased to be carrying a packraft, this packraft—the 2020 Expedition—instead of a kayak, and, of course, pleased that we didn't get swept over the stacked 6, 15, and 12-foot waterfalls below.
Rigging For Whitewater Or Remote Trips
The new 2020 version of the Expedition has modular attachments, so I was able to easily install them without having to special order the attachments. I'm completely dependent on thigh straps for everything, but Class II water. Even in Class II I often tie an accessory strap between hip and ankle points to help snug my knees to the hull. Why do you want thigh straps? For the same reason that you tie your shoelaces when going for a run…the straps provide a rigid connection between you and the boat. You can also order a whitewater foot brace (attachments for the footbrace are already included on the boat), but I am plenty snug with my feet braced against the hull.
For remote trips without whitewater, I use theExpedition seat (shorter, lighter), and leave the thigh straps at home. These factors account for a ~1 lb weight savings.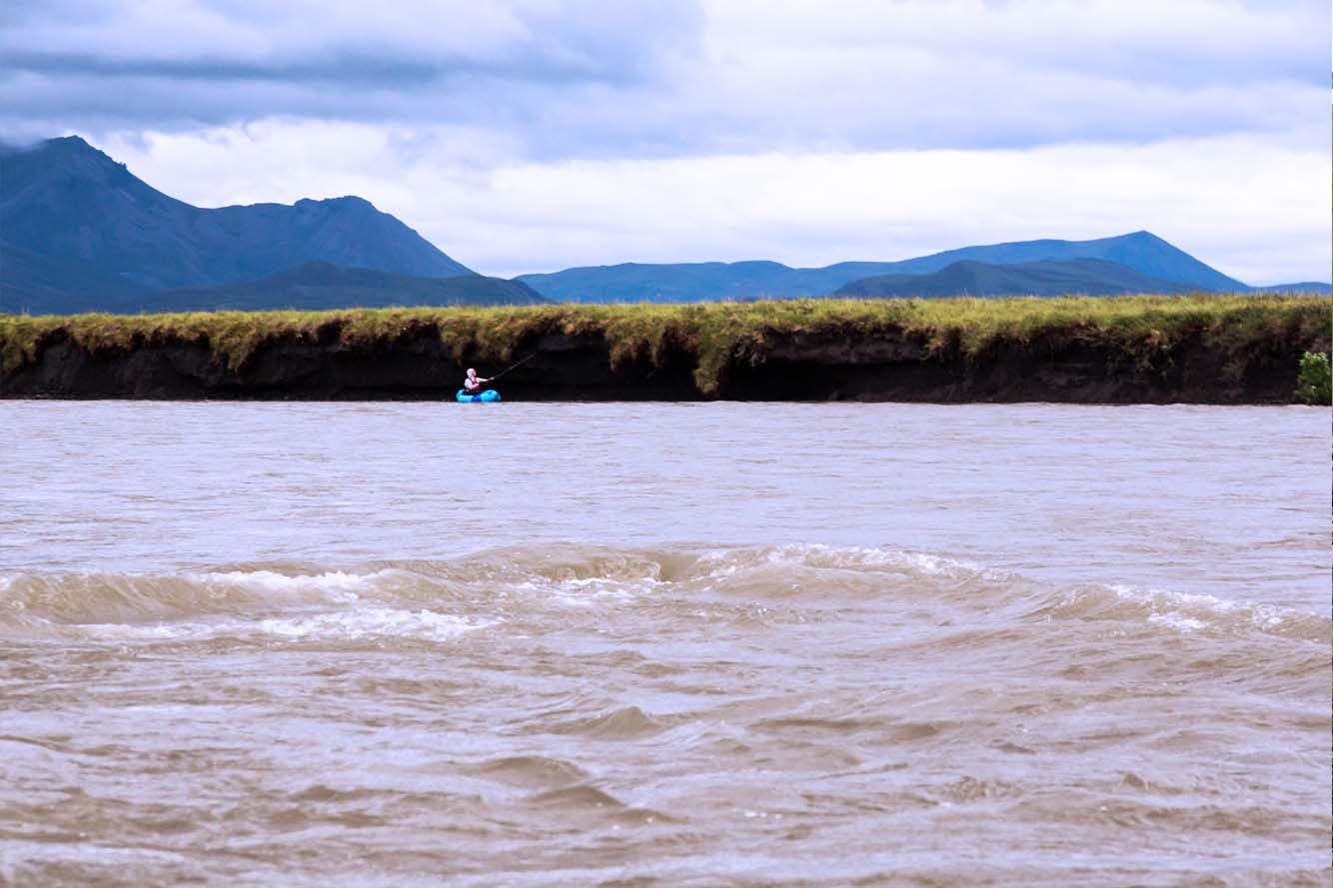 Comparisons – the Expedition vs. Wolverine
When I bought the 2020 Expedition, I also considered the Wolverine. In short, the Expedition is a backpacker's boat that is damn good at whitewater, and the Wolverine is a whitewater boat that is worth its weight in your backpack. Both boats have the same hull design, the signature square stern and early rise bow. The differences are fit and rigging.
Expedition
Relaxed Performance Fit: 2 inches longer for "all-day comfort"
Shorter seat
Thigh strap attachments for whitewater (thigh straps can be added at any time)
Slightly lighter (depending on rigging)
Wolverine
Whitewater fit: 2 inches shorter for "performance"
Longer seat
Thigh straps
Heavier but firmer seating system (depending on rigging)
The Expedition is what the Classic Alpacka Raft was destined to evolve to. With only a minor weight penalty, you get a boat that makes water more fun. If you are a backpacker who enjoys learning new skills, the Expedition will enable you to learn how to read and navigate technical hydraulic features, which for me, has been hugely rewarding. Keep mind that the boat's inherent stability (as with all packrafts) can allow new boaters to "get through" technical sections without the appropriate experience and skill set. Take care to learn slowly and with full safety support.