A packrafters paradise: South West New Zealand – Te Wāhipounamu
Alpacka Raft Ambassador, Dulkara Martig, tells us about one of her favorite parts of New Zealand. And, she introduces us to one of its most prolific packrafters, Stanley Mulvany. 
Words by: Dulkara Martig | Photo above: Scotty Sinton
There's a place in New Zealand where towering peaks and glaciers meet lush green forests, and clear cold rivers tumble down to the ocean.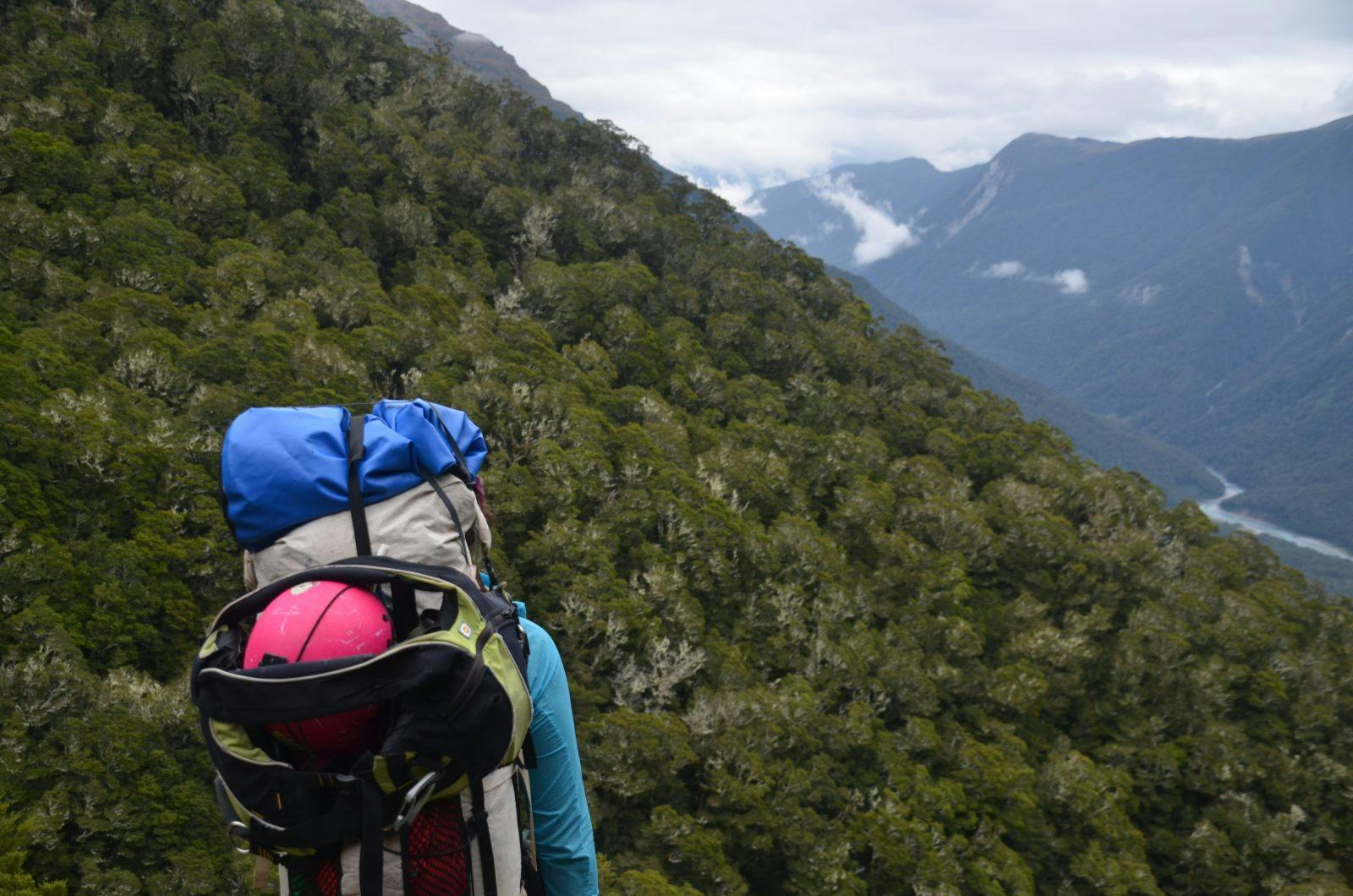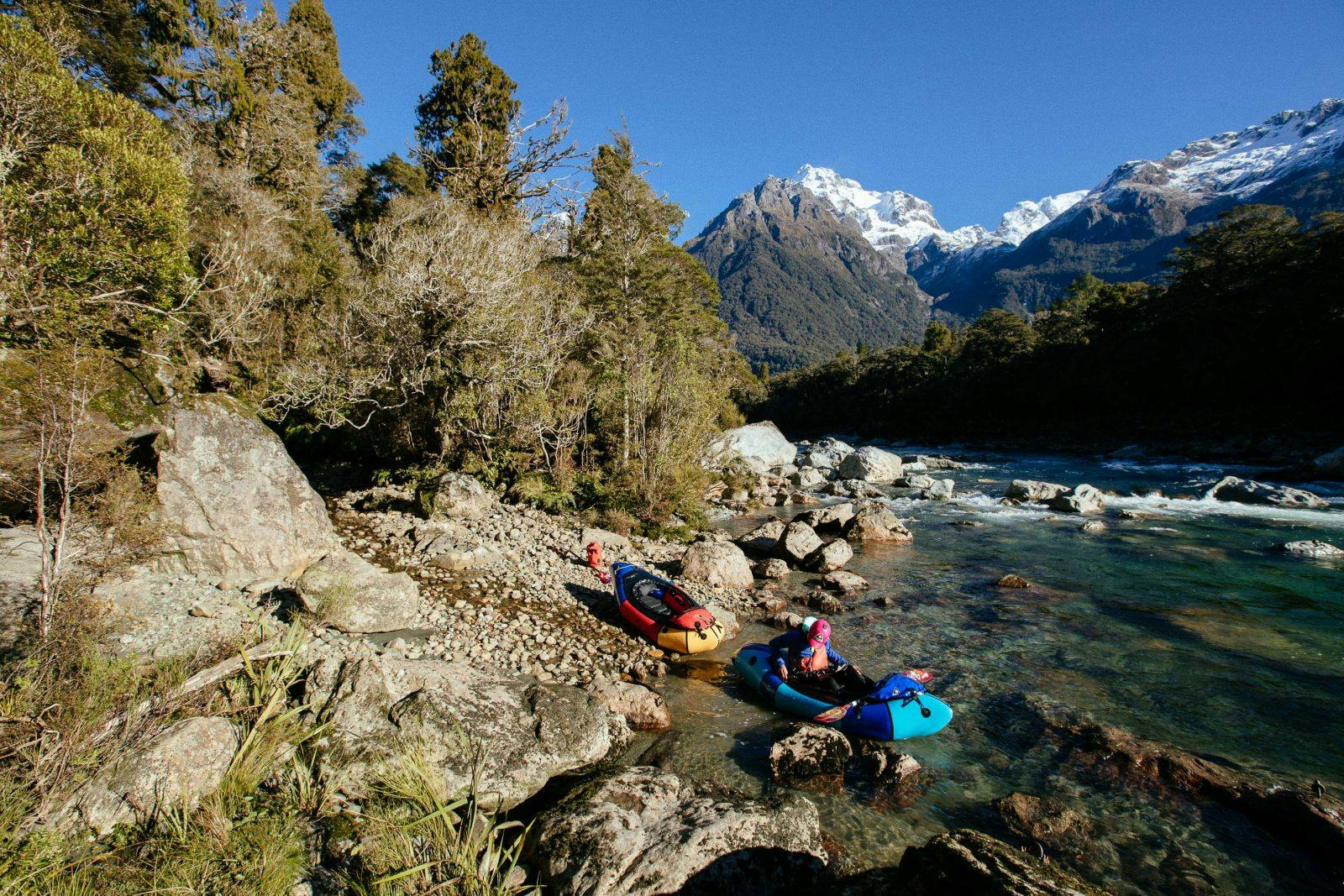 Te Wāhipounamu, designated as a UNESCO World Heritage Area, is a 2.6 million hectare area encompassing four national parks. These parks include, Westland Tai Poutini National Park, Aoraki Mount Cook National Park, Mount Aspiring National Park and Fiordland National Park.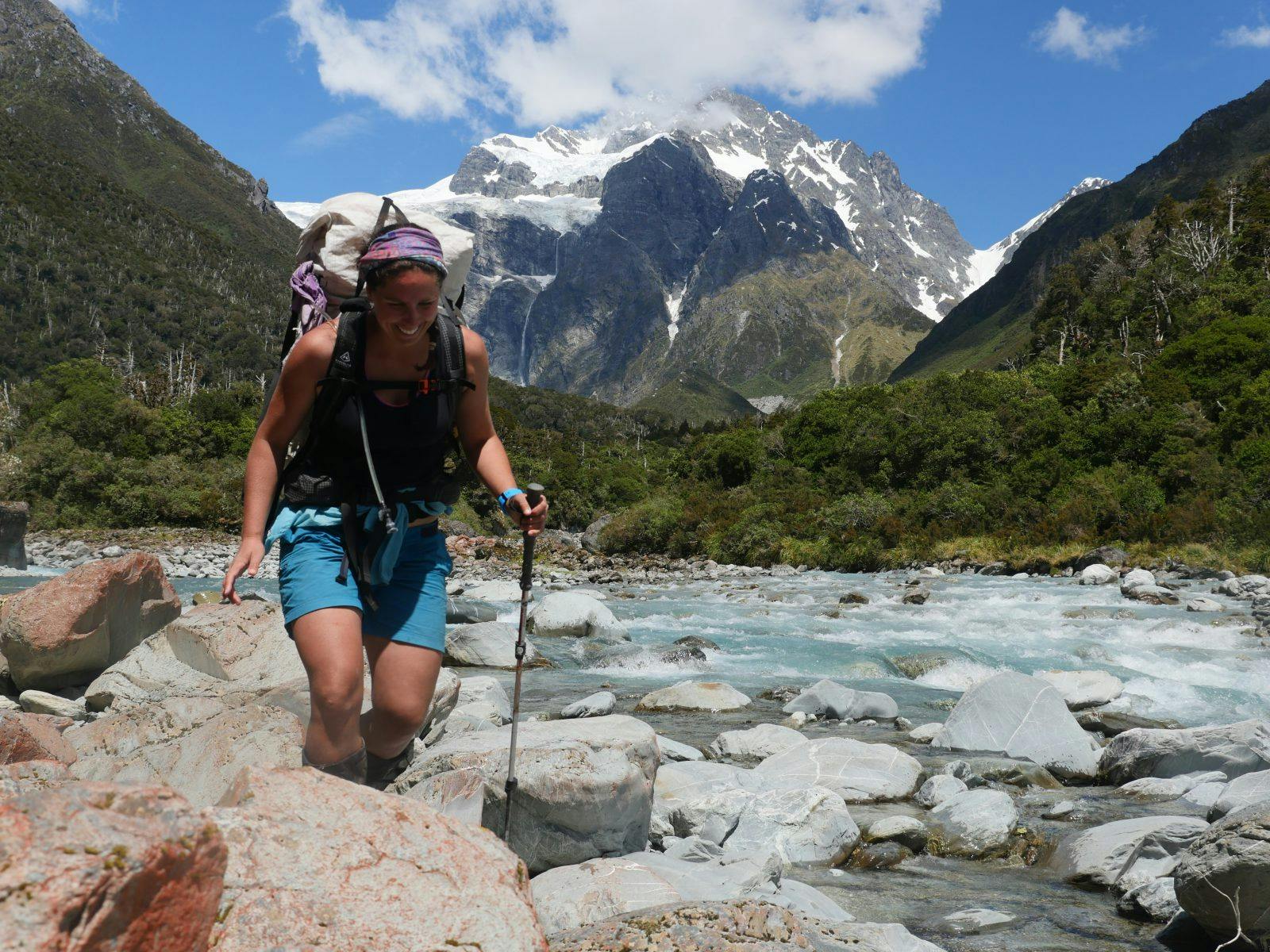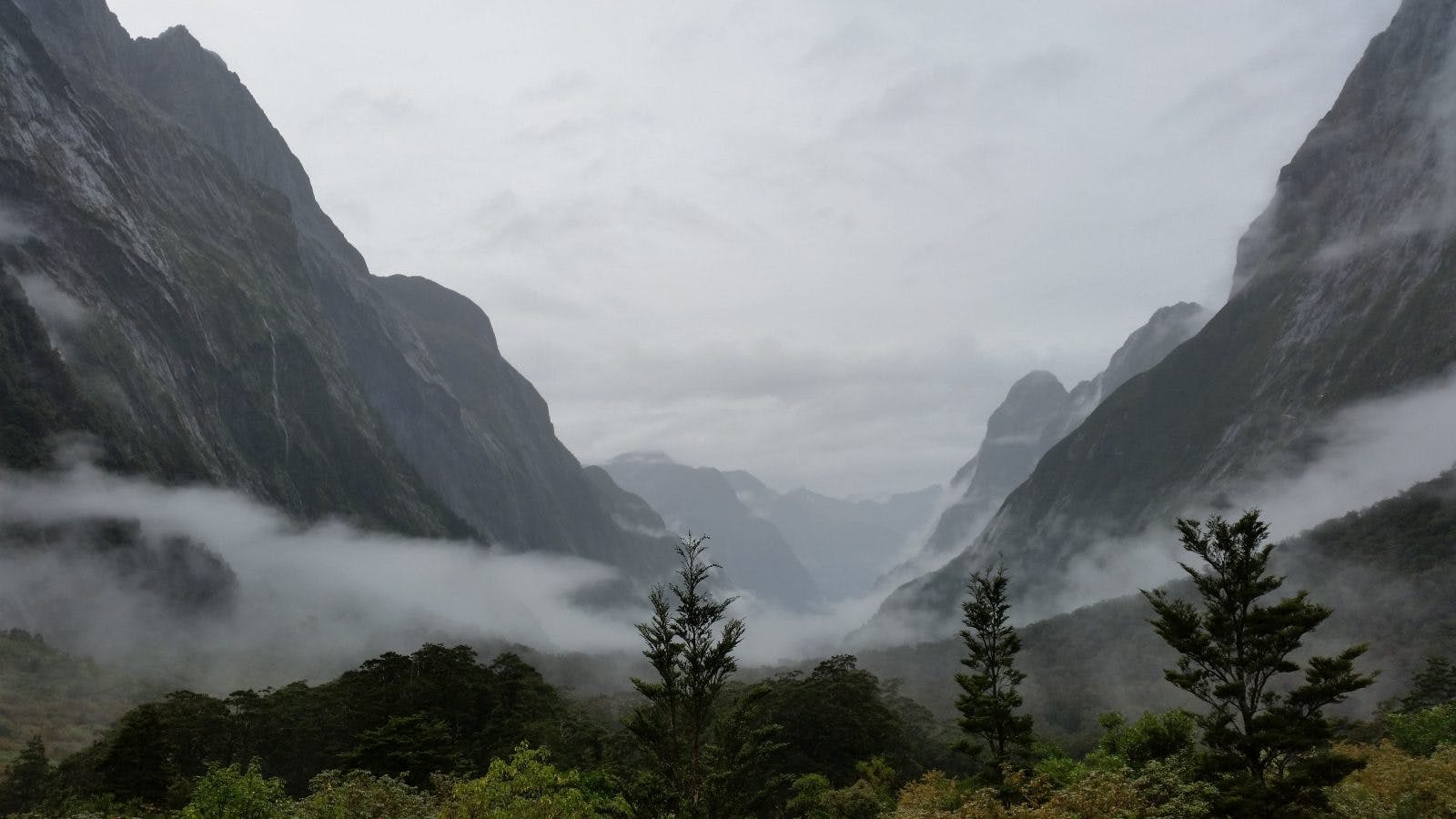 When you head into the depths of Fiordland, away from the Great Walks and other well marked tracks, you can walk for days on just deer trails, linking up remote lakes and fiords and come home covered in scratches from all the bush-bashing. Along with Te Urewera National Park on the East Cape of the North Island, it may be the most rugged and remote wilderness in New Zealand. When you step off the trails, a lifetime of wilderness adventures awaits.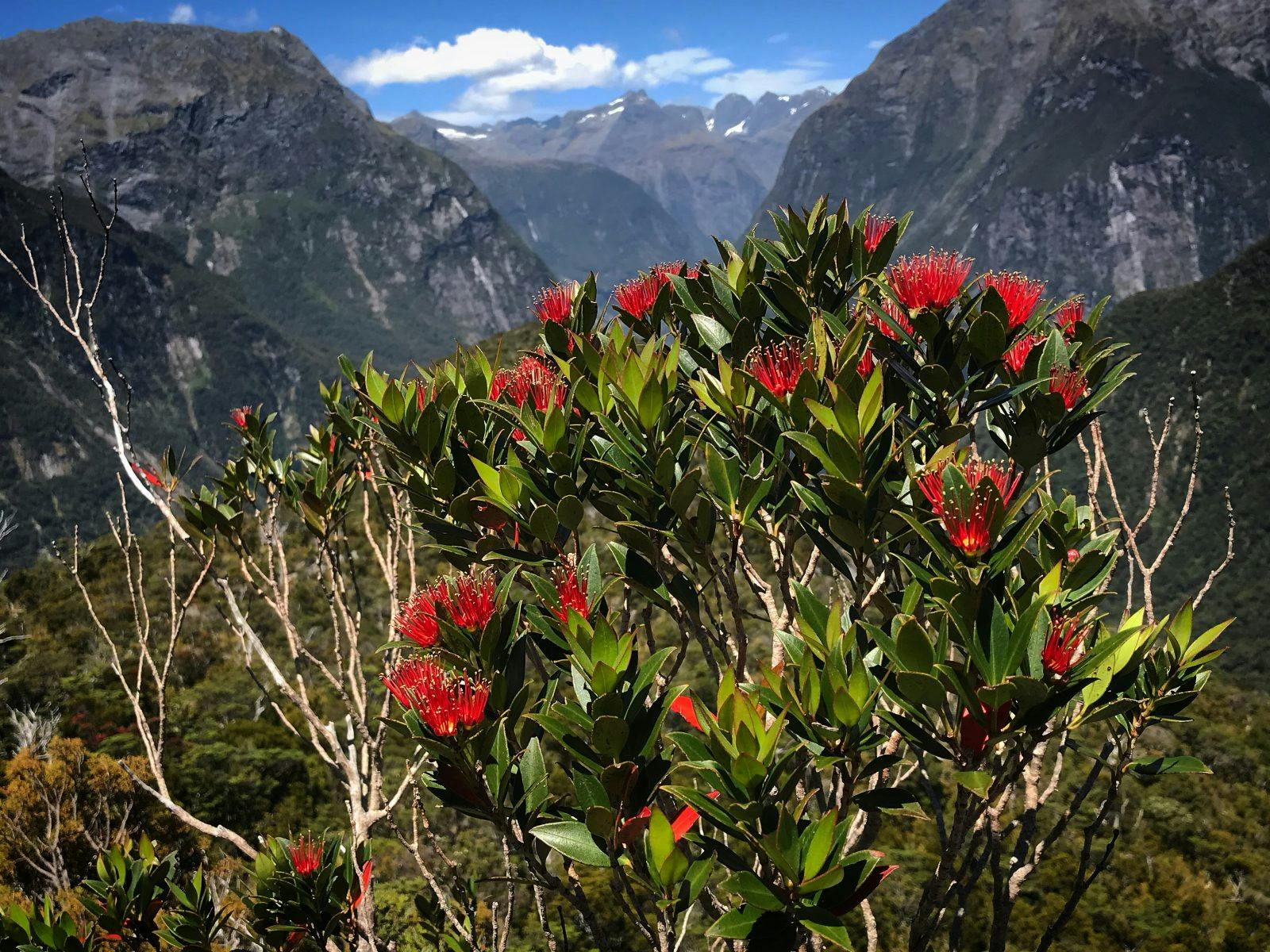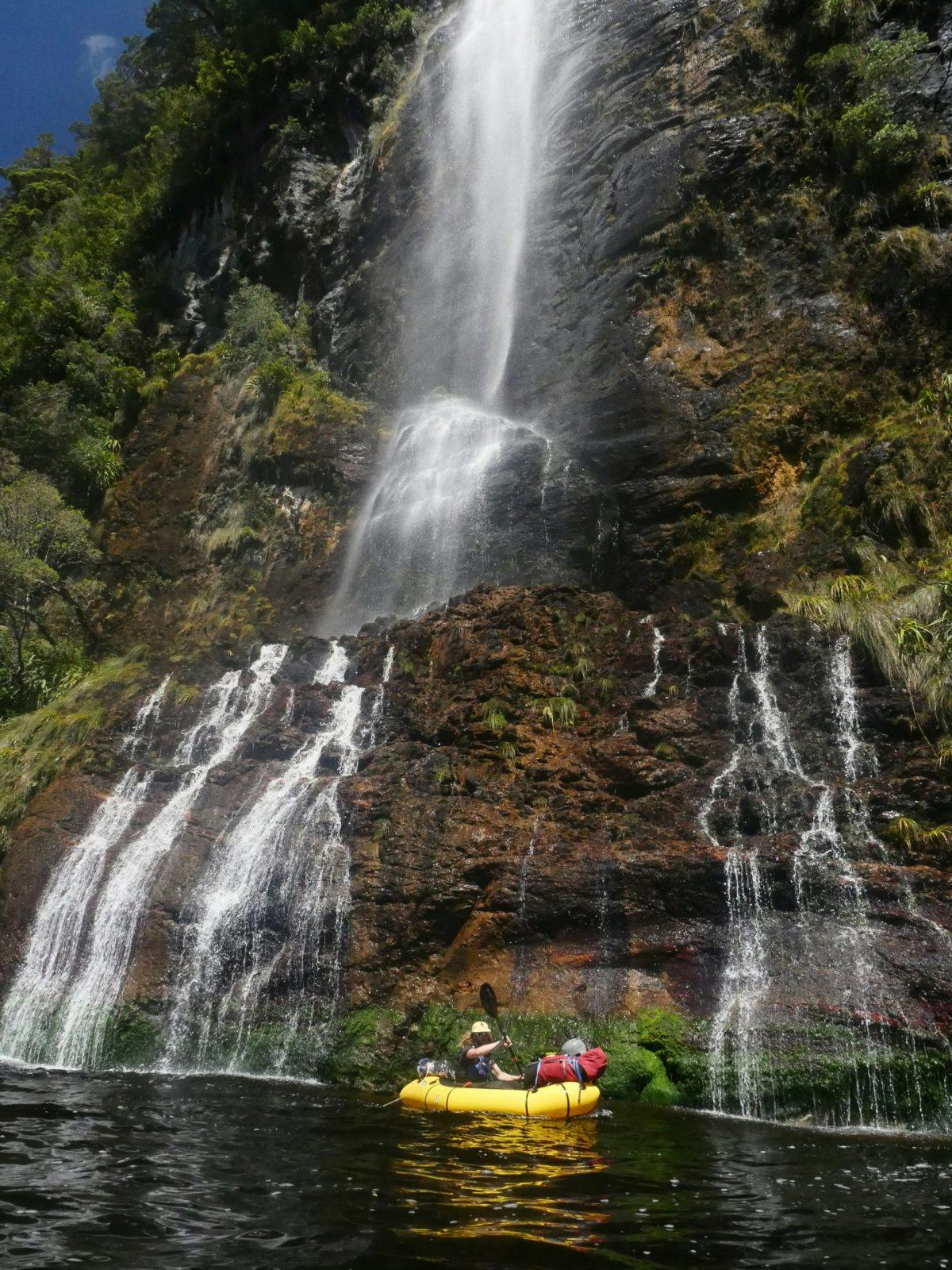 Fiordland is an incredible expanse of wild mountains, rugged coastlines, steep and meandering rivers, ice carved fiords, secret magical lakes and thickly forested valleys. Additionally, it has many of the finest examples of glaciated landscapes in the Southern Hemisphere. This is an area that could have been designed for packrafting.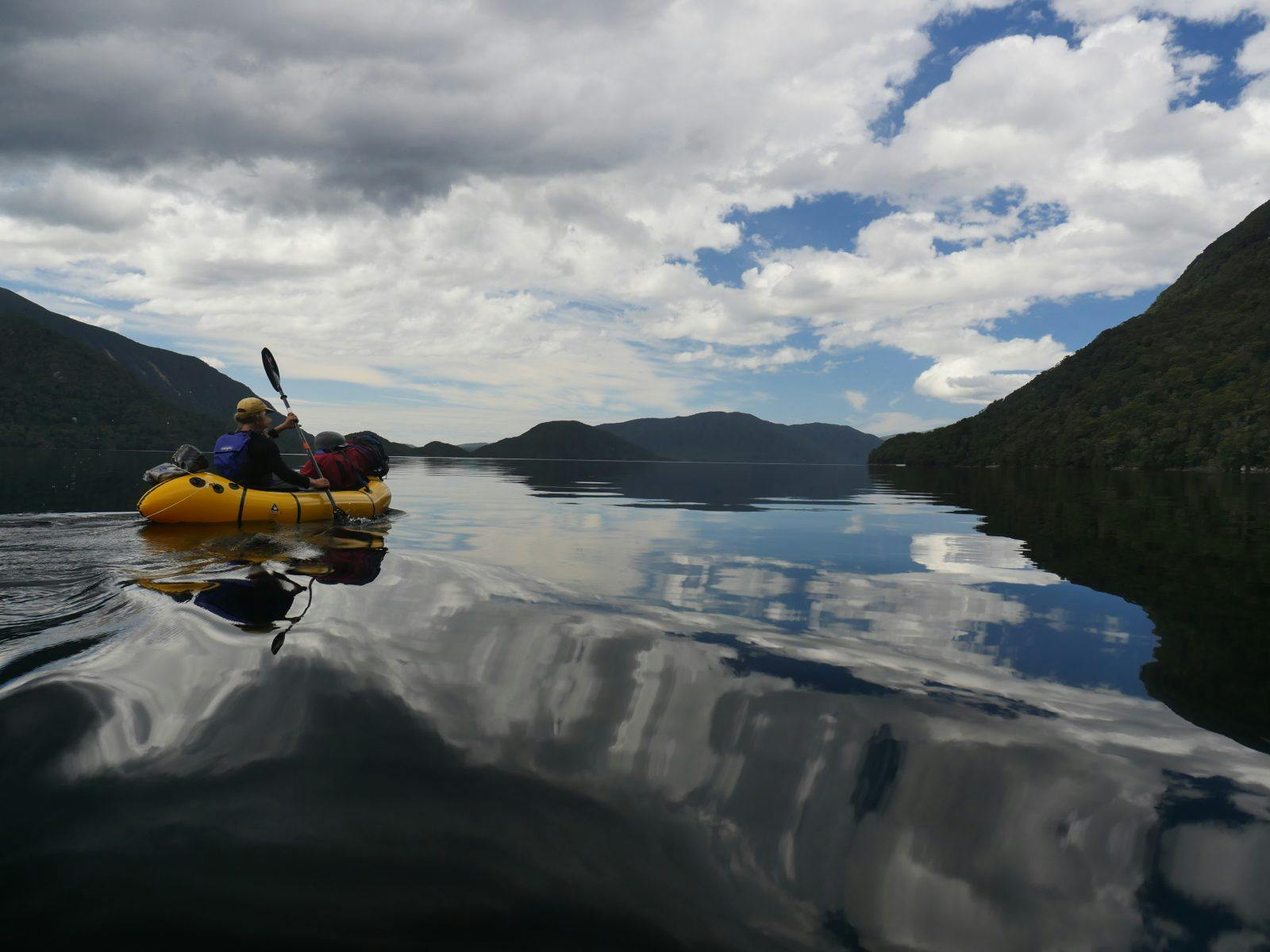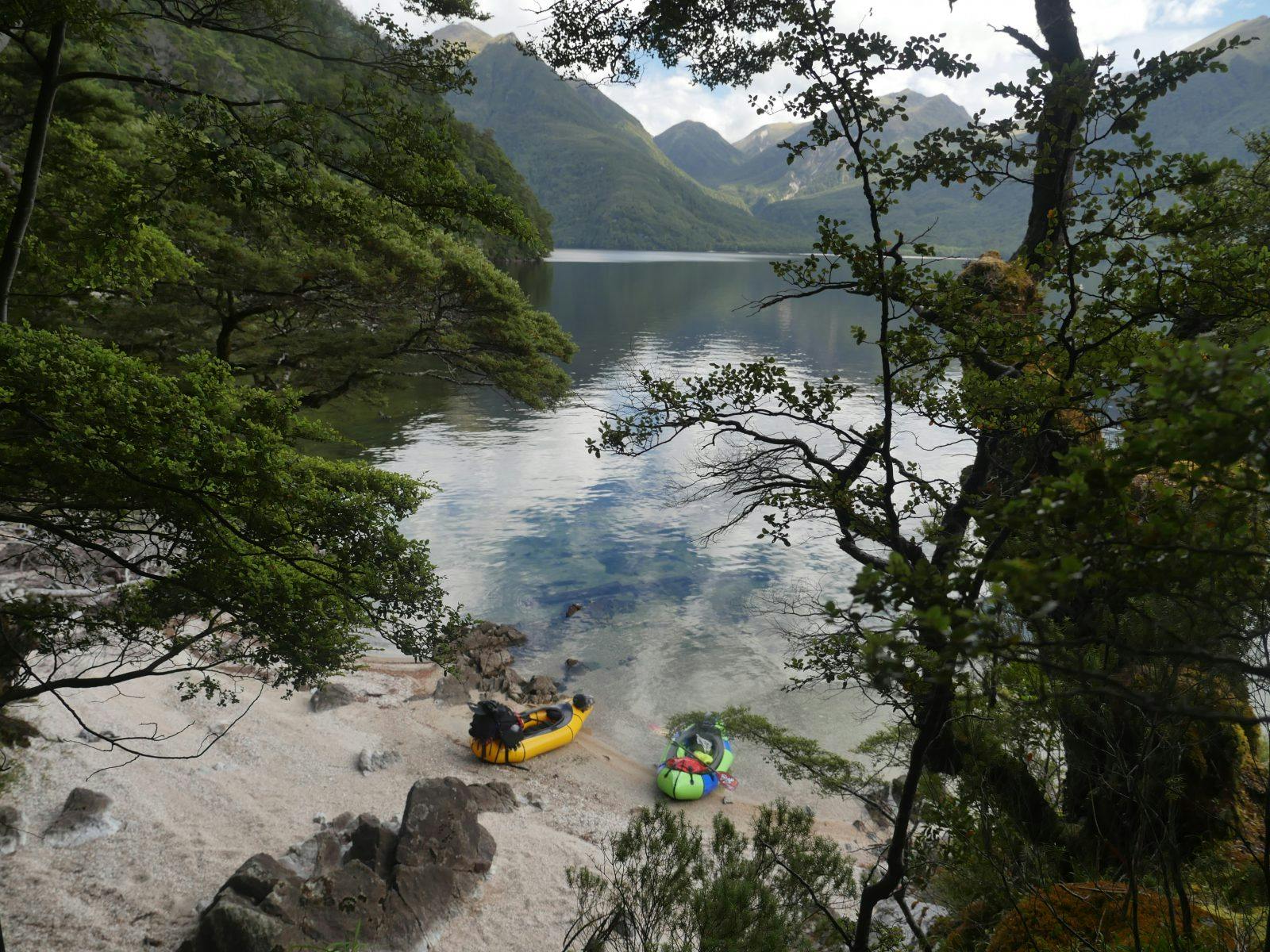 There's an abundance of unique flora and some truly fascinating native birds including the kea, kaka, rock wren, whio, kakapo and the Fiordland crested penguin. The takahe, long thought to be extinct, was discovered alive and kicking in the Murchison Range. And, there's a very healthy population of sandflies! The scale of Fiordland and the feeling of traveling through it is tough to capture in a photograph.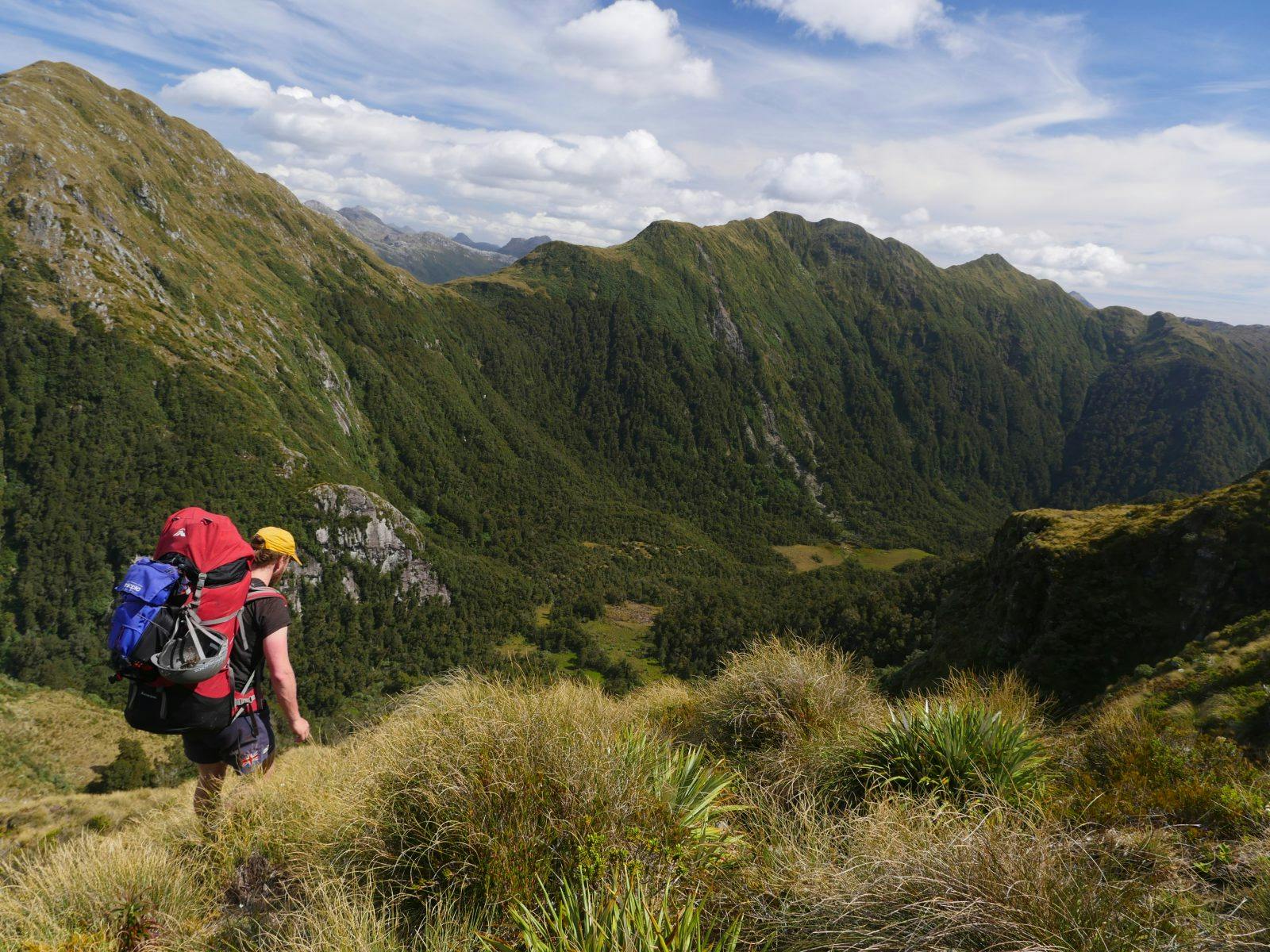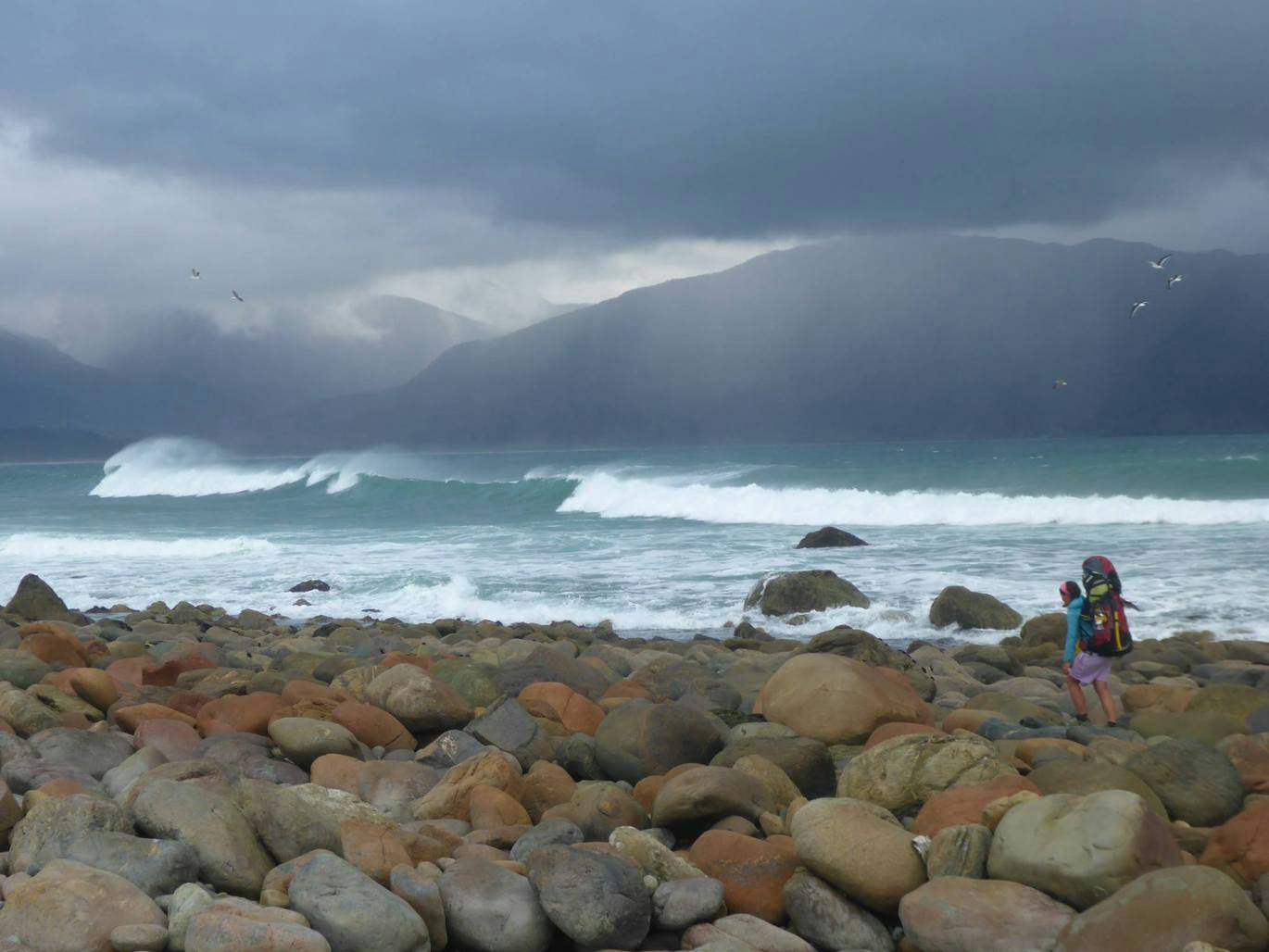 While many hunters use helicopters to access remote parts of the park to set up hunting base camps during the roar, there's a small but passionate group of Kiwis who are addicted to human-powered journeys through this wilderness. They're largely going under the radar and packrafting has totally changed the way they've been able to explore. Routes that were once impossible have become a reality. And, you always feel smug when you can trade deep bog and thick bush-bashing for a cruisy float down a mellow river!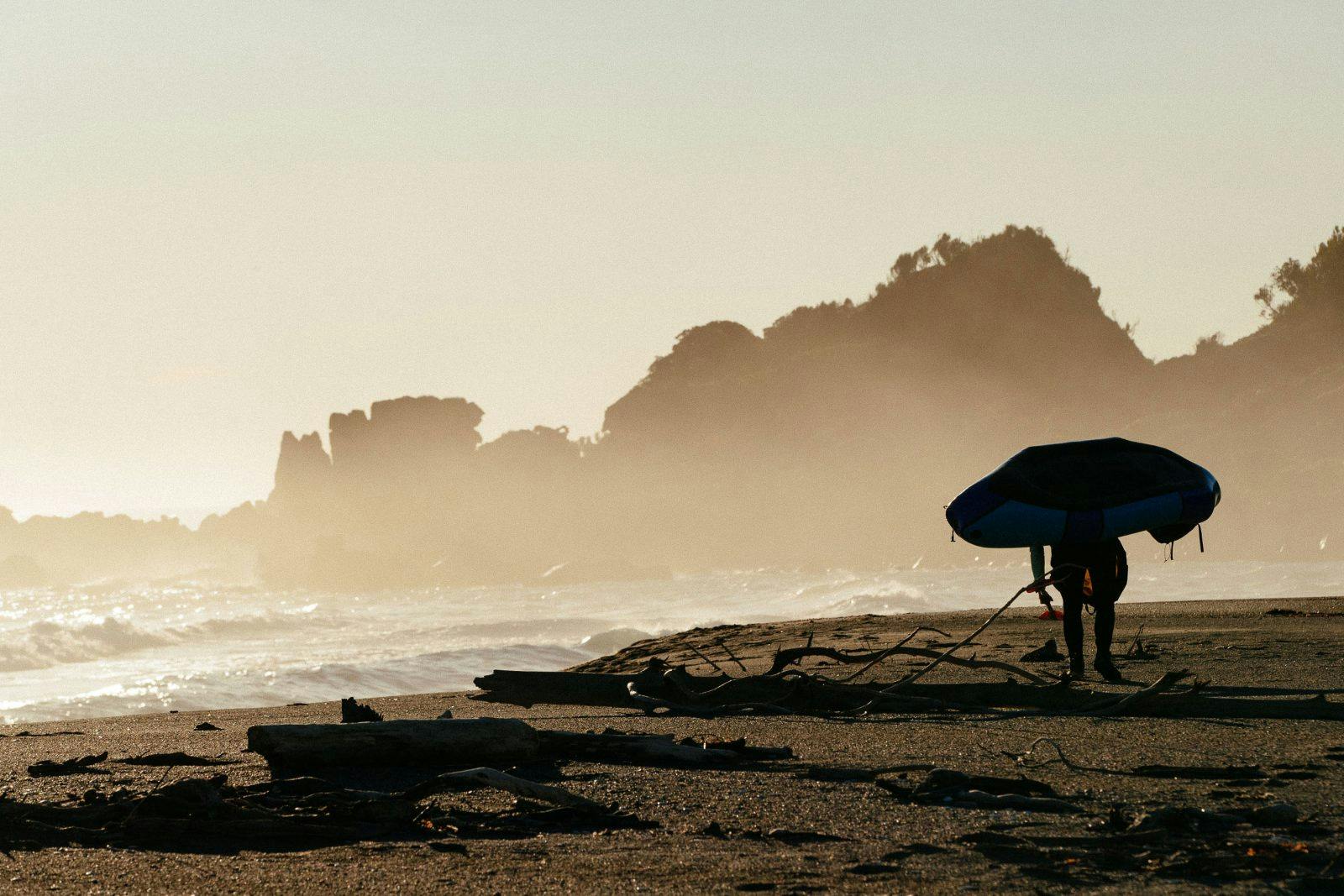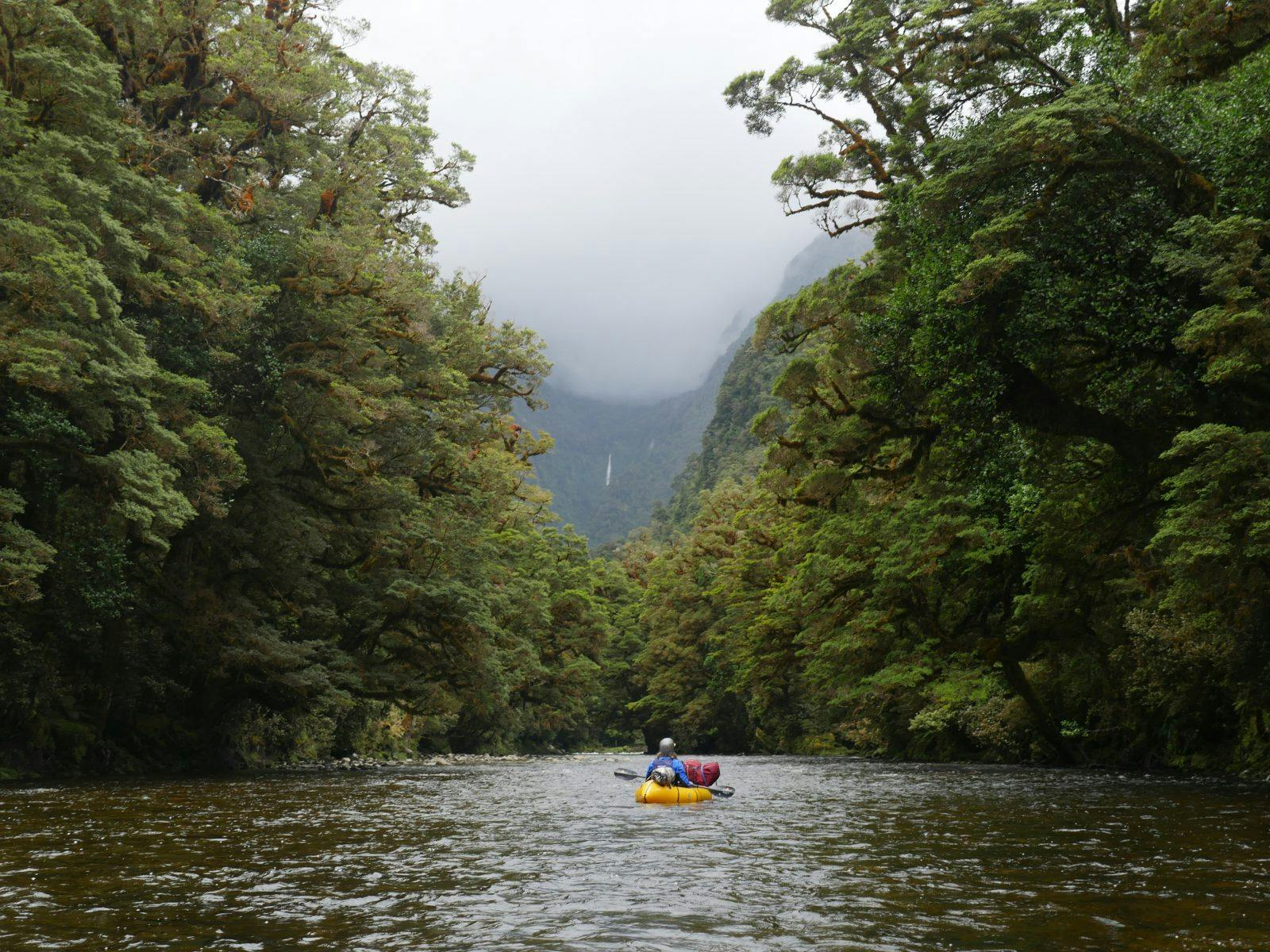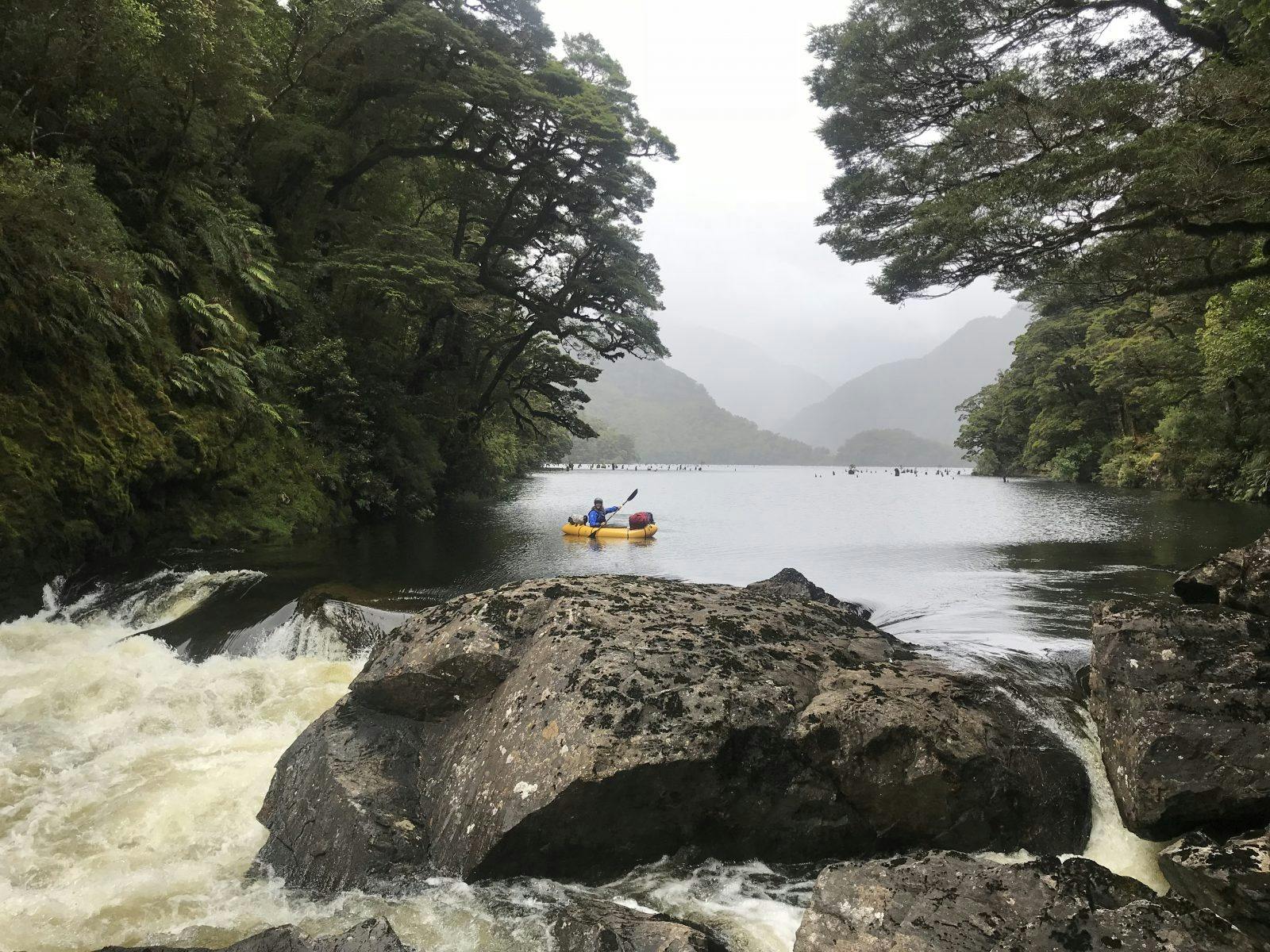 Meet Stanley Mulvany
In episode two of "The Packrafting Podcast", Dulkara talks to one of Fiordland's most prolific packrafters, Stanley Mulvany.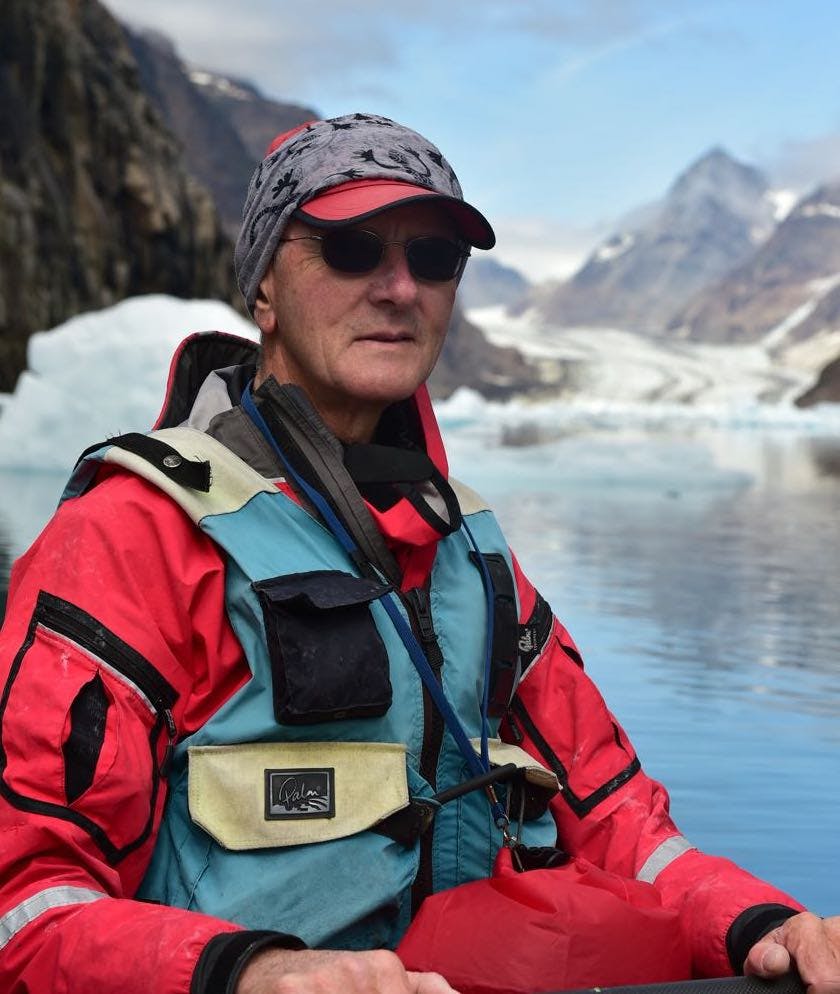 Stan has done a lot of long human-powered journeys. Journeys include trips to Greenland, the Himalaya, the Yukon River—and a mostly solo traverse of NZ's Southern Alps.
Nine years ago, Stan imported his first Alpacka Raft packrafts to New Zealand and since then, he has incorporated packrafting into many of his missions. He is believed to be the first person to complete the now popular Hollyford-Pyke packrafting loop. 
At 71 years old, Stan shows no sign of slowing down. Retirement has enabled him to lie in wait for long fine-weather windows. Always primed to head into the hills. Dulkara drove to Invercargill to interview Stan at his place in late February. He had just returned from a packrafting trip in Fiordland, arriving home just before the next bad weather system. You'll notice the wind howling in the background.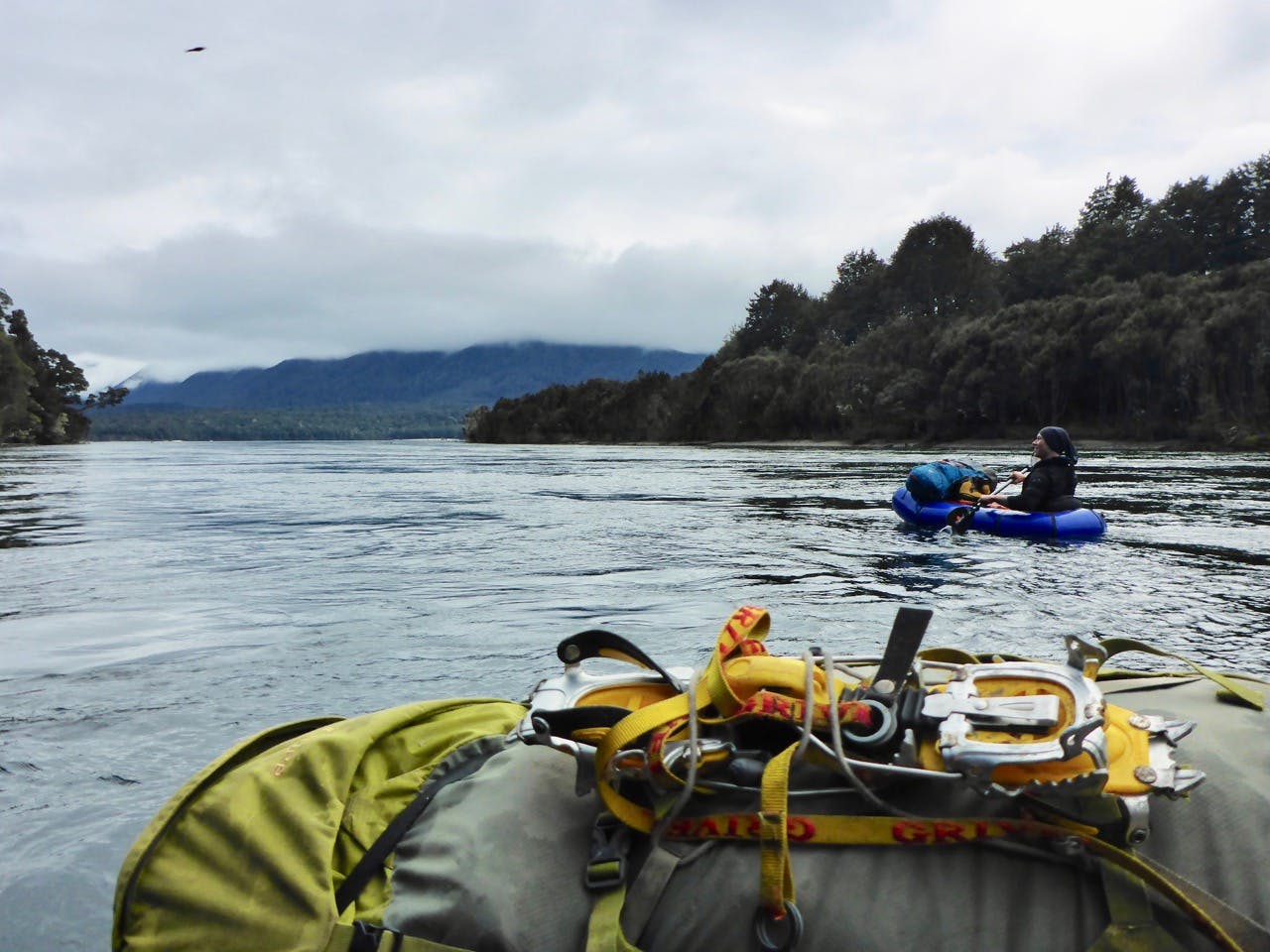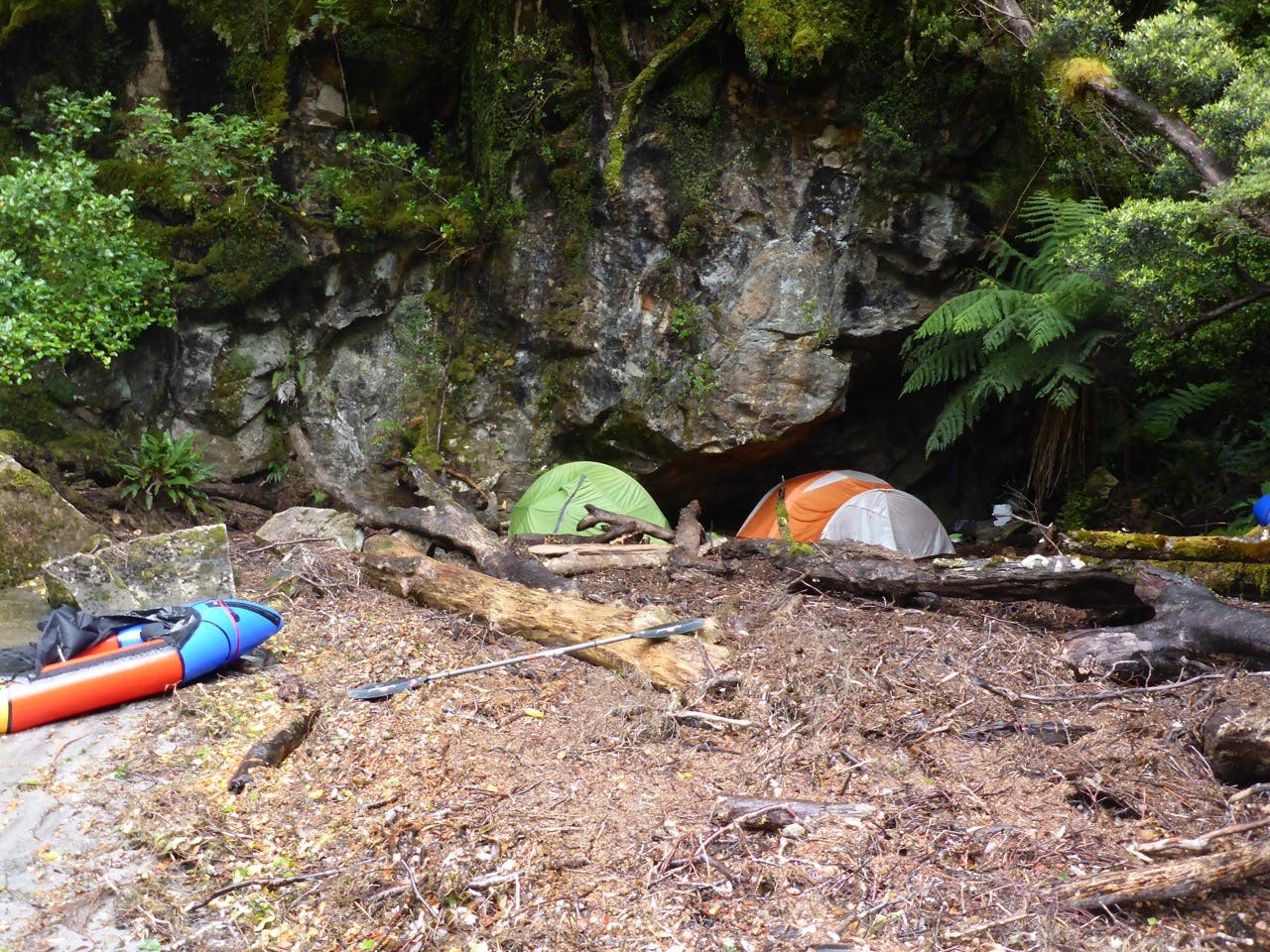 Stan is a master of understatement. He can speak casually about a trip that would be the most epic mission of another person's lifetime, yet he does several such gnarly Fiordland missions each year! This is a man who camped out overnight on Mitre Peak in the middle of winter, saying, "oh it wasn't that hard." And would sometimes not return home in time for work on Monday because his trips took longer than expected.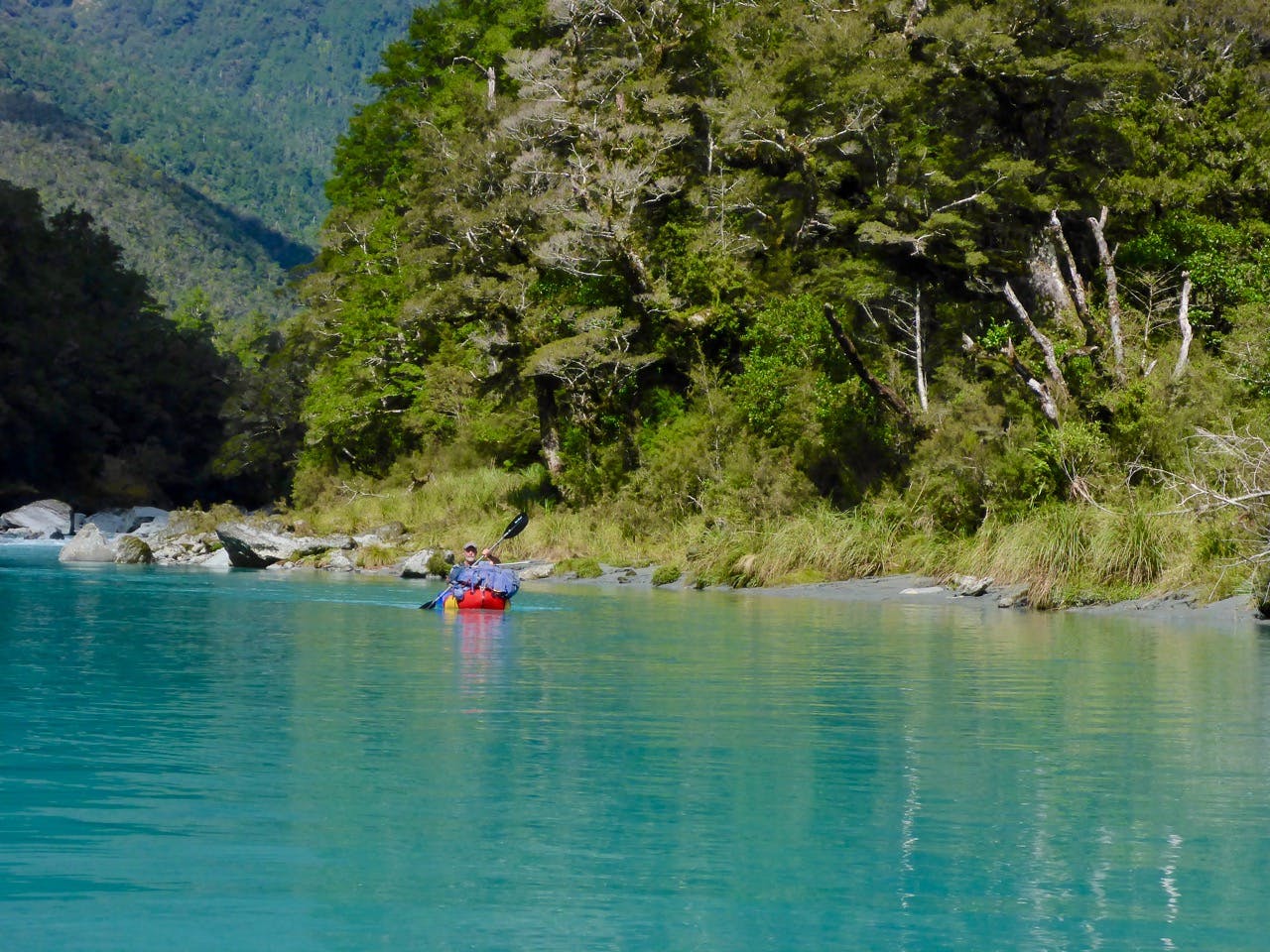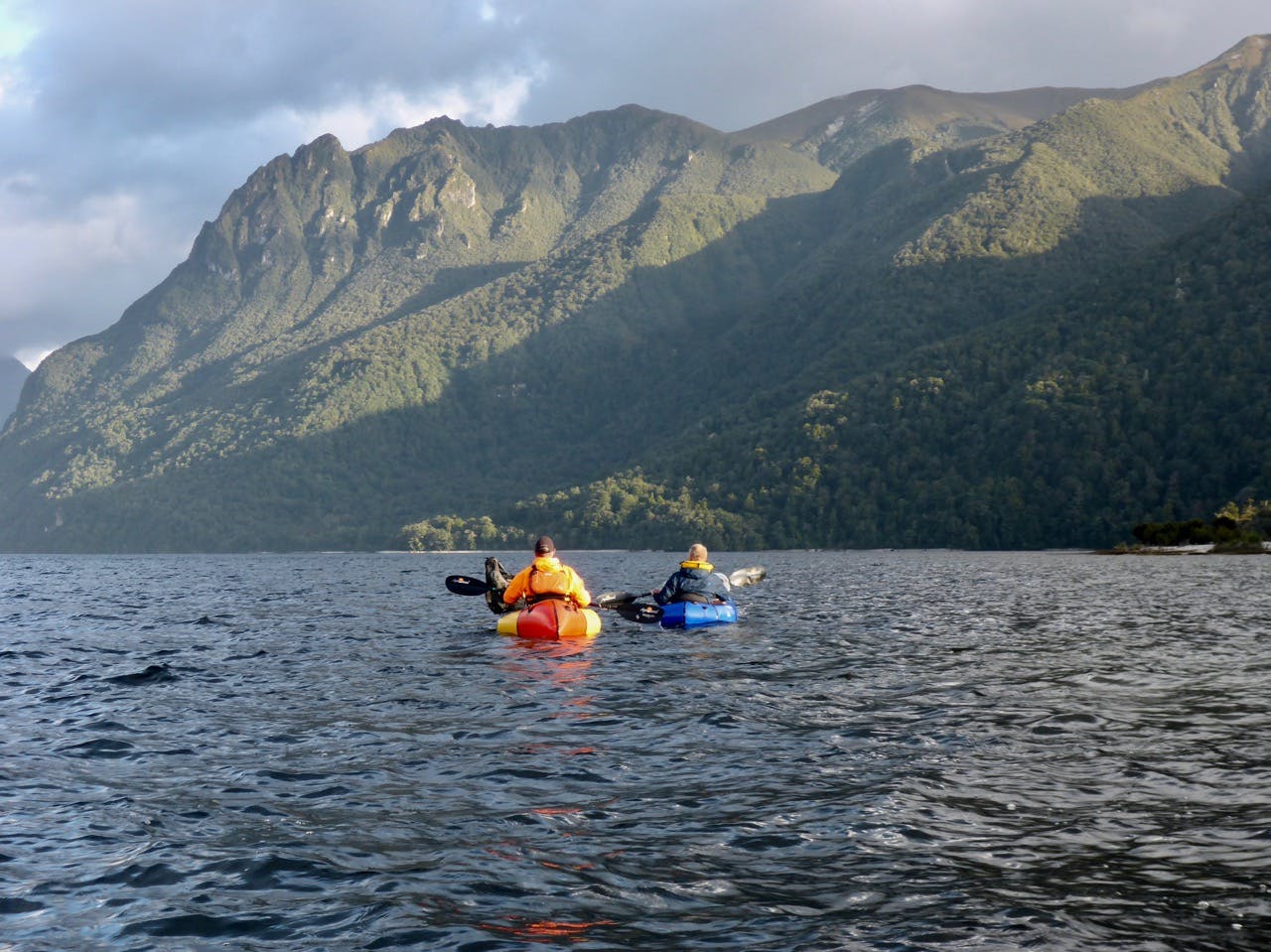 More Fiordland inspiration
Looking for more? Enjoy a few links to blogs Dulkara has written on additional Fiordland trips, as well as a short edit put together by 'Great Big Story' on life in Big Bay.