Adventure Photographer, Avid Packrafter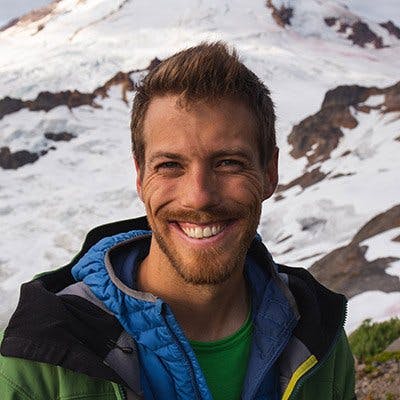 An adventure Photographer, living in Bellingham, Washington, Jacob Moon imagines human-powered adventures, free from all man-made obstacles and restrictions, in the blank spots he finds on maps. And with his favorite tool, Google Earth, he often gets just enough information about the unknown to go and find out what's actually there.
Moon's journeys have shown him what he truly needs and doesn't need in life to be happy. Plus, they've reaffirmed his commitment to conservation.
"My adventure photography has made me more connected with my surroundings and the impact I have on the world, and in finding my ability to go further in protecting and preserving places for others and the future." Moon travels extensively with his wife and infant daughter, and he loves doing so by boat.
"I use packrafts to see areas I couldn't see reasonably by any other means that are unique or to simple go further without having to carry all my gear on my back the whole way," he says. Of his favorite trip, Moon adds: "After almost every trip with a packraft, I say that it was the best ever…"
Preferred Packraft: The Alpacka "Llama" (now Alpacka Large). "It's the best all-around boat I own. It maintains its light weight an durability."
Beginner Tips: Stay safe, get proper training and allow time to learn the skills needed for bigger more difficult trips.